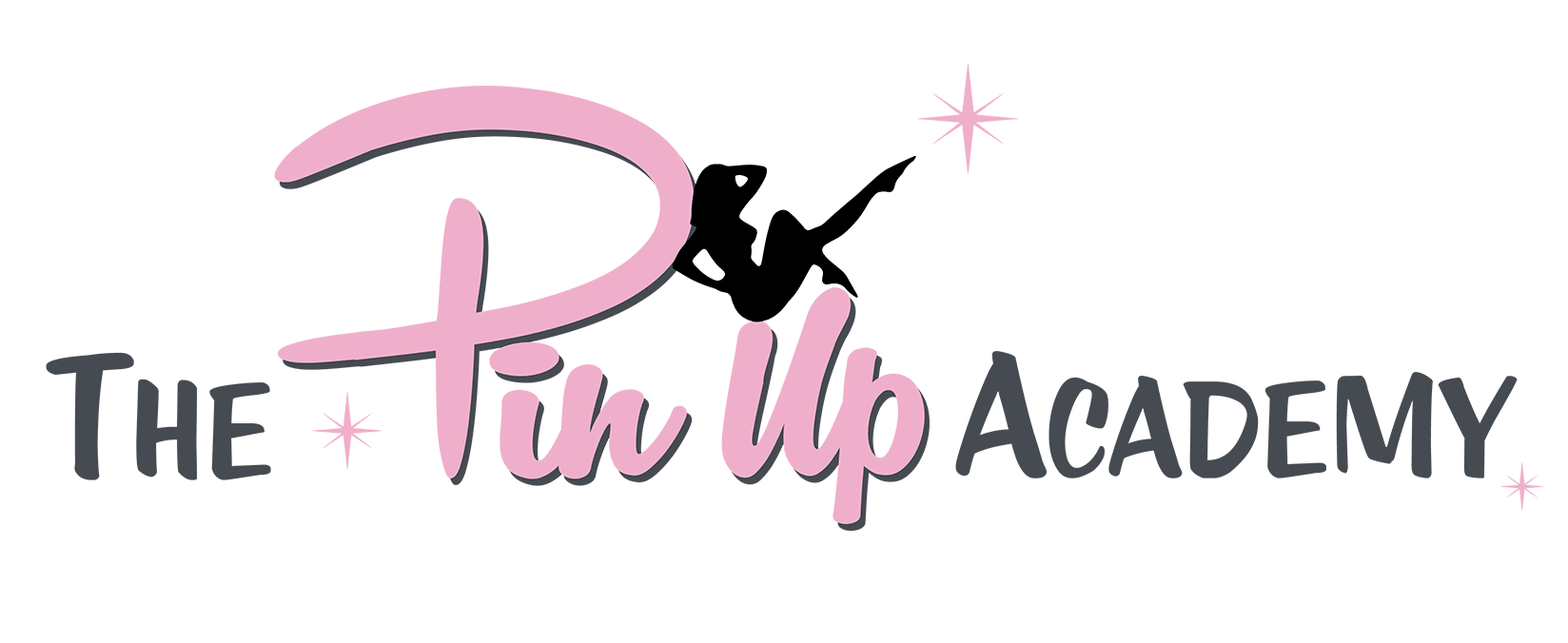 The Pinup Academy
Such lovely calendars, splendid Customer Service and very fast delivery... even all the way over here in America!
Thank you Kevin, I'm glad we can do our little bit to get your day off to a good start!
Superb new set showing October at her best. Great value set.
Thank you Chris, our bundled sets are great value, hoping to add some more soon!
Beautiful calendar, the shots are amazing. Classy, elegant and sexy. The outfits are amazing, the decor as well. Very nice and professional work.
Thank you Nicolas we aim to please. Have a great 2021.
Glad you love them Patrick and that's always our goal, enjoy!
This calendar is amazing!!! The ladies featured in this calendar are so beautiful, gorgeous, and sexy. The photos by The Pinup Academy are breathtaking and captivating.
Awww thank you Peter your words are so kind. Glad you like it.
They arrived yesterday and as usual, excellent quality and beautiful pictures! 👌👍
Glad they arrived, thank you for your continued support Göran
Ordered right before Christmas and still got it Christmas eve. October sent a person email about the order and it proved she actually read my email.
I try my best, thank you! Have a great New Year!
My favorite gift this Christmas. Such good quality.
Thank you Tobben, I'm so glad you like your calendar, wishing you a great 2021
Just beautiful! I love this so much. Can't wait to put it in a frame. Excellent quality high resolution print. A+
Hi Caroline, thank you that's very kind of you, so glad you like it!
I had the best day for my Pin Up Doll 4 Package! October is such a lovely person, she put me right at ease. Makeup and Hair was fabulous. Being able to try on some of the amazing outfits was fun. October was really patient with me as a novice trying to do the poses. I am over the moon with the photos for my Singing promotion - i cannot wait to share!! I looked and felt a million dollars - thank you so much!
I had an absolute blast! October is so lovely and I couldn't believe it was me I was seeing in the back of the camera! 10/10 would do again
I has a lovely time, was very unsure as I normally hate having my picture taken but October was great, very encouraging and a brilliant make up artist. My fiancé loved my vintage hair do and took me out for a evening meal after the shoot to show me off. Give yourself a treat, you'll love it!
October made my 'Pinup Doll Make-Over' such a fun, relaxed & professional experience. I loved the beautiful makeup & hairstyles she created for my looks & she gave me such great advice from styling and to how to pose for the camera. The whole afternoon, apart from being fun & learning what best ways to pose, was also a confidence boost, as I was made to feel so relaxed whilst having the makeover & for the camera in the beautiful sets - I really did feel like I was a 1960's Pinup Doll in the bathroom set wearing a lovely gown on loan from The Pinup Academy ♥
Amazing experience! October did not disappoint - even the behind the scenes photos are amazing. She manages to be a perfectionist, artist, professional and put you at ease so she can get the best out of you all at the same time with so much experience she can get a klutz looking like a glamour puss in no time.
Oh wow! Where do I begin? What an experience I had at The Pinup Academy! October Divine is a one-woman powerhouse. A legendary pinup model, vintage hairstylist and makeup artist, top photographer and set designer, which such immense vision and talent. I was blown away. From the moment of booking, communication was great and emails answered quickly. I was made to feel at home from the minute I arrived at the lovely, cosy studio. October is just the loveliest host and made me look like a pinup goddess. She gave me inspiration for sets, looks and poses, and we shot in a very relaxed, fun atmosphere, with plenty of tea on tap! The time flew by and I would 100% recommend The Pinup Academy to anyone considering a vintage photoshoot. I learnt so much from October's extensive experience. I look forward to my pix and to going back! Many thanks October! Xx
I had the most amazing experience at the Pin Up Academy. Booking was super easy & any queries I had prior to booking were answered promptly & efficiently. Communication prior to my photo shoot was excellent! The photo shoot day itself was amazing! I felt immediately comfortable at the studio & was made to feel very welcome & relaxed. My makeover was fantastic, I've honestly never had my hair & makeup done so beautifully & with such professionalism. I was overjoyed with the quality of the cosmetics used, I live with Lupus & as a result have extremely sensitive skin & also an extremely noticeable & red 'butterfly rash' on my face which was covered so seamlessly it was unbelievable. I also experienced no adverse sensitivity issues to the cosmetics used, which is unusual for me, which speaks to the high quality of the products used & the outstanding cleanliness & hygiene of the studio, makeup products & brushes. My hair unfortunately also has a tendency to fall out in clumps due to my illness but October treated it with such care & was so gentle that I didn't lose any hair, which again speaks volumes for the care & attention used. I brought my own shoes & outfits but still was offered & used an array of beautiful outfits & shoes even though I'm plus sized. I was made to feel truly confident & beautiful which I don't often feel in day to day life. I was posed for the various pictures in such an effortless way & was absolutely amazed by the beautiful photos that October seemed to so effortlessly produce, I thought for sure going in that making me look beautiful would be a massive undertaking but as I was shown some 'sneak peaks' as we went along, I was astounded & could hardly believe that the image I was seeing was actually me! I left at the end of my session on an absolute high, never once feeling like I'd been rushed or like I wasn't worthy of such time & attention. I was constantly reassured of how well I'd done & how beautiful I looked & most of all I was comfortable. I wasn't asked to pose in positions that made me feel physically uncomfortable, overall the whole day felt like a fun experience, not work! I cannot wait to go back to The Pin Up Academy, it was quite literally the perfect experience & I know for sure I'll never go to anywhere else. Thank you October, not only for the beautiful photographs but for giving me a much needed confidence boost
Most incredible day from start to finish. I have loved every single experience with The PinUp Academy. Made to feel like a queen along with learning so much. Thank you ♥️
I had the best time!! October did an amazing job of making my very short hair look vintage! The sets are fantastic, I can't wait to see my pictures.
An outstanding experience from beginning to end. October is a one-woman wonder! Her hair, makeup, photography and editing skills are all top notch as well as her efficient professionalism. I wouldn't hesitate to recommend, and I hope to return in the future for another set. Thank you!
Is that black heart tassle thing on all the actual photos?
Yes, I wore these beautiful black heart tassels are pasties during this set.