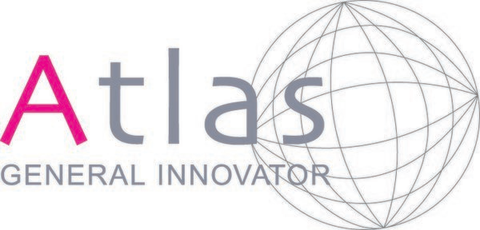 Atlas Online From Japan
Loving the product. Beside the health benefits, it also helps me to maintain my weight.
It's easy to drink and i think it's fit on me.
I like the taste of the product
Don't like that the tea doesn't dissolve easily and d remanence at the bottom. Don't seem to work after taking for so long. The effect for the first 6 mths
Thank you for your feedback! Yeah, Delish Organics Mulberry leaf is not treated by heat for keeping nutrition. So, it would be remanence at the bottom after a while. Thank you!
Delish organics mulberry tea test great. No need to add honey or sugar. I love it
Thank you for your positive feedback! You could enjoy the taste without honey or sugar. Really good. The taste is just like green tea. You can enjoy to put it on yogurt or mix with other drinks. Thanks!
Really thanks always your support! We are surprised to hear your good result for solution of your weight loss! We want to expand your experience for the person who want weight loss! Thanks!
From doze of fiber which with sugar contained This one is the best one in helping my digize issue
Thank you for your positive feedback! We are also happy to hear a part of your health problem was solved. It's really good! Please keep your good health with Delish Organics Mulberry leaf! Thanks!
Thank you for your highly points! You like coffee, does it mean you mix Delish Organics Mulberry leaf with coffee? Maybe it is no problem about taste! Thank you!
Thank you for your positive feedback and always your support! We heard your experience already, it is also so excellent! We hope your health keep going! Thanks!
Happy with the product. Taste good. Have not notice any lowering of glucose level yet mainly because of inconsistent drinking. Will try to follow the recommended dosage.
Thank you for your positive feedback! We are glad to hear you enjoy the taste. OK, please keep drinking for a while, you will feel something change to your body and glucose level. Thank you!
Hi, I mixed 2 bag in 2L water bottle and it is okay for drink as water for a day?
We recommend putting 1 sachet into 100-150ml water or hot water. But It is no problem even if water is much more. Thanks.
How many sachet in 1 box?
Small box contains 10 sachets inside. Regular box contains 60 sachets inside. Thank you.
Thank you for your inquiry! Contents 350ml.
How do I get the bulk discount? The discount didn't show up in my checkout basket. Thanks!
Regarding this product, already set the discount per amount of purchase, 3 pcs will be discounted. Thank you.
Do yo have an outlet or agent in Vancouver Canada?
Thank you for your inquiry! Sorry, we still haven't distributed to Canada directly. We have no agent or outlets. Thank you for your understanding!
How much can I take each day? Each meal one packet or One day one packet?
Thank you for your inquiry! We recommend taking 2 sachets a day at least. Sure, taking before each meal is the best way. If you have any question, let us know without hesitation. Thank you.
How many times in a day i should drink mulberry juice to reduce weight
Hi, thank you for your inquiry! We recommend you take it twice a day before meals. You may take it before every meal. Thank you!
Are there any ingredients that may not be halal for muslim?
Thank you for your inquiry! It still haven't gotten Halal certificate. But it has only 3 kinds of ingredients. Organics mulberry leaves, Organics dextrin ( from Tapioka), and ferment black ginger. No pork and No alcohol. Thank you!
Hi, i want to take a try but my currency is New Zealand Dollar
Thank you for your question. We are selling the products by JPY certainly, but you can pay it by credit card or PayPal. Then the payment is done by New Zealand dollar in basis of setting rating of card company. Thank you.
How many days delivery if I order from the US? And how much is shipping fee?
We ship it by FedEx. Maybe it takes for 3 days to 5 days. Regarding shipping fee, it costs 1500 JPY now as campaign price. usual price is 2000 JPY, Thank you very much.