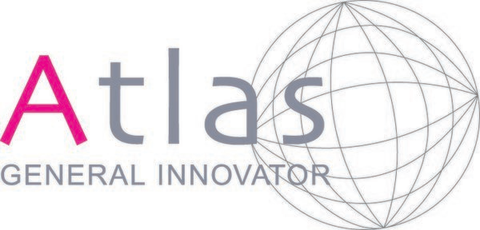 Atlas Online From Japan
Item received in good condition, need times to see how's the result if good will get more in future.
This is my 3rd time ordering mulberry leaf . I'm very much satisfied with the result. It really helped in lowering my blood sugar level and i like that it doesn't have any weird taste.
Thank you for your positive feedback with photo! We are so pleased you feel good result! Anyway, it is so great your health is improved. Please keep good condition!
Love this product as it maintain my blood sugar level at a healthy range. Recommend to buy to try. Have been drinking it for the past 3 years.
Always thank you for your support to us! We are so glad to hear your blood sugar levels and health still be good. Please enjoy Delish Organics Mulberry leaf life ever. Thanks a lot!
Just started drinking so no comments for now
This mulberry tea sachets taste pleasant and is easy to drink. Just have my blood test last week so not known whether it helps in lowering blood sugar.
Thank you for your positive feedback! Please check your body changing after your taking our product for a while. Thank you very much!
Arrived quickly. Good product. Would reccomend it.
Thank you for your positive feedback! Our staff also be glad to hear your comment. Please recommend our product to your friends. Thank you!
Thank you for your positive feedback! It's really great for 3 pcs of small package. Please keep taking it as long as ever. Thank you!
My first beverage ever morning 👍👍👍 I love it
Thank you for your positive feedback! You drink it every morning! Really good! Enjoy Delish Organics at the beginning of your daily life! Thank you.
Expected the product to be delivered at the delivery address noted on the order form, but instead I have to call the local post office and they ask me to pick it up or they will deliver but with additional delivery fee. not so convenient. but product is good though. thanks
Hi, I mixed 2 bag in 2L water bottle and it is okay for drink as water for a day?
We recommend putting 1 sachet into 100-150ml water or hot water. But It is no problem even if water is much more. Thanks.
How many sachet in 1 box?
Small box contains 10 sachets inside. Regular box contains 60 sachets inside. Thank you.
Thank you for your inquiry! Contents 350ml.
How do I get the bulk discount? The discount didn't show up in my checkout basket. Thanks!
Regarding this product, already set the discount per amount of purchase, 3 pcs will be discounted. Thank you.
Do yo have an outlet or agent in Vancouver Canada?
Thank you for your inquiry! Sorry, we still haven't distributed to Canada directly. We have no agent or outlets. Thank you for your understanding!
How much can I take each day? Each meal one packet or One day one packet?
Thank you for your inquiry! We recommend taking 2 sachets a day at least. Sure, taking before each meal is the best way. If you have any question, let us know without hesitation. Thank you.
How many times in a day i should drink mulberry juice to reduce weight
Hi, thank you for your inquiry! We recommend you take it twice a day before meals. You may take it before every meal. Thank you!
Are there any ingredients that may not be halal for muslim?
Thank you for your inquiry! It still haven't gotten Halal certificate. But it has only 3 kinds of ingredients. Organics mulberry leaves, Organics dextrin ( from Tapioka), and ferment black ginger. No pork and No alcohol. Thank you!
Hi, i want to take a try but my currency is New Zealand Dollar
Thank you for your question. We are selling the products by JPY certainly, but you can pay it by credit card or PayPal. Then the payment is done by New Zealand dollar in basis of setting rating of card company. Thank you.
How many days delivery if I order from the US? And how much is shipping fee?
We ship it by FedEx. Maybe it takes for 3 days to 5 days. Regarding shipping fee, it costs 1500 JPY now as campaign price. usual price is 2000 JPY, Thank you very much.