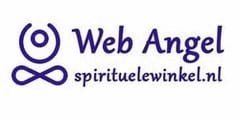 Spirituele winkel Web Angel
Klant heeft een beoordeling van 5 gegeven
(Translated by Google) Very happy with it and nicely packaged! Thank you!! (Original) Ben er heel erg blij mee en leuk verpakt! Dankjewel!!
(Translated by Google) Great top and fast People who complain about this store call and everything will be arranged so there is no need to complain, stay positive, this store certainly does that (Original) Geweldig top en snel Mensen die zeuren over deze winkel bel ff op en alles word geregeld dus zeuren hoef echt niet blijf posetief dat doet deze winkel zeer zeker
(Translated by Google) Book ordered. Received very neatly and carefully packaged the next day. Also nice that packaging was in paper instead of plastic. I think it's important. (Original) Boek besteld. Dag later heel netjes en zorgvuldig verpakt ontvangen. Fijn ook dat verpakking in papier was ipv plastic. Vind ik wel belangrijk.
Klant heeft een beoordeling van 5 gegeven
(Translated by Google) Nice to take a look inside. There are several articles . Eg: figurines, incense, gemstones, singing bowls, etc. The seller gives a good explanation. (Original) Mooi om eens binnen te kijken. Verschillende artikelen zijn er . Bv : beeldjes ,wierrook ,edelstenen, klankschalen enz. De verkoper geeft goede uitleg .
Klant heeft een beoordeling van 4 gegeven
Klant heeft een beoordeling van 5 gegeven
Super leuke beertjes! Netjes verpakt en snel binnen! Gebruikt voor leuke afscheidscadeautjes.
Mooie fles , snelle levering !
De levens boom zout lamp is echt prachtig ! Echt service dat er ook n lamp bij zat ! Snelle levering !
Snelle levering, veilig verpakt
Kwaliteit snelle levering
Mooi artikel, voldoet naar wens
Een goede kwaliteit steen, snel ontvangen, verpakt in een kartonnen doosje.
Ik heb er 3 gehad, 1 grote, 1 middel en wat kleiner. Erg mooi, Ik had zelf er liever 5 gehad maar dat is vindt ik eigenlijk niet belangrijk. Voor deze prijs een perfecte deal, hier in de spirituele winkel zijn ze 6,50 per stuk dus ja, en dan niet eens zo groot als deze. Bezorging ging verder prima, klein brievenbusdoosje met vulmateriaal. Kortom, ik ben dik tevreden.....10 uit 10 :) gr P
10 schelpen besteld /heel erg tevreden met de schelpen en de snelle levering! Goed veilig verpakt ! ik doe er zand en steentjes in van de vakantie bestemmingen en plaats deze schelpen in de vitrine salontafel