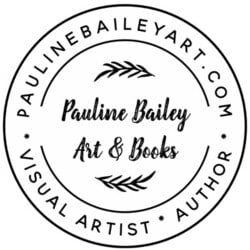 Pauline Bailey Art & Books
Very prompt and professional service.
An excellent read and reference guide. I see Pauline is seeking submissions for a second one. Aussie blues artists would be mad not to get on board.
Excellent snapshot of the contemporary blues scene in Australia. A great read
Flying the flag for blues music there's nothing this woman doesn't know about the Australian rock industry and she's a Beacon to all the performers in the industry. I am proud to say I own all full volumes of her blues artists series. Aussie blues rock rules… Oi Oi Oi !
Was a gift for my brother, he loved it.
These books are amazing !
What a fantastic set of books! I love reading about my musical friends, acquaintances and 'Blues Family'. Honoured to be included in Volume 4. These look great with my collection of music books in the BlueSkillet Rover Caravan.
Great service and really enjoying books. So many great artists and stories.
What a treasure trove! The self-told stories of 42 Australian blues musicians. I bought it because it contained the stories of my sisters, Bridie King and Sally King, which I loved. Now I have another 40 stories, just as amazing, and probably intertwined, to read. Very much looking forward to that. Thank you Pauline Bailey for compiling all these stories and photos so beautifully - you're doing a great service to our blues scene - the musos and the punter - past and future. These volumes stand as a record for all time.
Thanks so much Madeleine!
All Pauline's books are a must read/have for any bookshelf
Thank you so much Robert!
Excellent book. Excellent service and overall experience. Thankyou Pauline.
An amazing collection of stories about the Melbourne / Australian Music scene. As a long time fan of the genre there is a lot I didn't know and these books are the perfect encyclopaedia of the artists that help create and develop the music and its helped fill in some gaps in my own research. Thank you Pauline and crew for the time and effort in putting these together.
Thank you for the lovely review Stuart!